Site Sponsors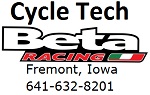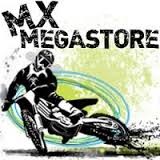 Want to support or advertise on MidwestEnduros.com?
Email me for info
District 14, 16, 17, 23 and IERA Contingency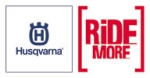 District 17 & 23 Contingency

District 17 Top Ten Challenge Sponsor
YOUR LOGO HERE
Protect Your Rights

Help support MidwestEnduros.com click the link below


Welcome to MidwestEnduros.com, created and updated by Ryan Moss. My hopes are to post news about upcoming enduro events, results from each race, and points standings from each series. The series that I try to cover are: AMA District 14, 16, 17, 23 and IERA events. I will try to provide a simple and efficient way of getting the information out to the Midwest Enduro Riders.
Clubs:
I want to help promote your event and to provide information to the riders. So get your information to me and I will get it posted up for you. I can post before / after race information, route sheets, results, etc. Preferred methods are Microsoft Excel, Word, or PDF Files.
New Enduro Riders:
Please check out the About Enduros tab to get information about the sport of enduros. Lots of your questions can be answered there.

6/15/16:
Single Track Off-Road Events Grizzly Enduro Flyer and Pre-Enter:
6/13/16:
UP Sandstormers Loose Moose Enduro Results:
6/10/16:
UP Sandstormers Loose Moose Enduro Row Assingment:
6/8/16:
UP Sandstormers Loose Moose Enduro Update:
The course is looking great! Woods and Plains to start the day. The C riders are done after 4 sections of all woods and Plains.

A and B riders get to ride the infamous moon rocks for section 5, and the A riders finish their day with a very technical section we call "Kenny's AA".

Entire course will be run at 30 mph (hey, it makes the math easier!).

Sections are approximately:
Section 1 ~ 10 miles
Section 2 ~ 6 miles
Section 3 ~ 13 miles
Section 4 ~ 9 miles
Section 5 ~ 9 miles
Section 6 ~ 6 miles

There will be two gas available, one after section 2 (remote), and one after section 4 (at staging). A few transfer sections will add some mileage.

Looking forward to a great enduro!
LIFE STORY AND SERVICE DETAILS FOR NORM BERGQUIST:

Norman Bergquist, age 73, of Elburn, passed away peacefully, after a long battle with cancer, Monday, June 6, 2016. His body may have been weak, but his spirit was strong and has now slipped the chains of his disease and lives free and whole in Heaven.
He was born December 3, 1942, in Aurora, IL, the son of Hilmer and Irene (Powers) Bergquist.
Norman grew up on the family farm in Elburn and attended local schools. He graduated from Kaneland High School with the class of 1961, but not before playing both football, track and garnering the nickname "Cowboy".
Norm had his heart stolen faster than he could ride when he met Diane Moulding. An Elburn boy, Norm stole a beauty from Batavia, and never looked back. Although they waited until after high school to date, in Norm's eyes, the deal was already done. They were united in marriage on November 6, 1965 at the Batavia Congregational Church.
They began their new life together back on the family farm and that is where they stayed to raise three children and make a million memories to treasure.
Norman travelled across the country showing cattle, but made a name for himself racing motorcycles from Ascot Park, CA to Daytona, FL to more local races in Cicero and Sycamore. In later years, he was chief of the pit crew for his boys as they "raced" in his footsteps. Norm delivered feed for DeKalb Feed for ten years. In 1979, Norm began a 30 year career as a machine operator for Thryselius Machining Inc., located in Elburn. He put down his tools on May 20, 2009, but worked just as hard in and around his home. There was no "quit" in this man.
Norm was a proud Eagle Scout and was active in 4-H. He was a life member of the AMA, the American Motorcycle Association and lived his faith for over 40 years at the Elburn Community Congregational Church.
Norm never went into anything small. From showing cattle, working on the farm, racing motorcycles to loving family and friends, Norm gave his all.
He is survived by his loving wife of over 50 years, Diane; three children: Larry (Jeannie) Bergquist, Renee (Gary) Gardner and David Bergquist; Six grandchildren: Lauren and Ava Bergquist, Carl and Amanda Gardner; Camarae and David Bergquist; many nieces and nephews and a countryside full of friends.
He is preceded in death by his parents, Hilmer and Irene and three siblings: Carl Bergquist, Al Bergquist and Alice Nickels.
A memorial service to celebrate his life will be Thursday, July 21 at 11 a.m., at the Elburn Community Congregational Church. Private family interment will follow at a later date.
In lieu of flowers, a memorial has been established in Norm's name to benefit his favorite charities. Checks may be made to the "Norman Bergquist Memorial" and mailed in care of P.O. Box 66, Elburn, 60119. Tributes may also be forwarded to the same address or on the web at www.conleycare.com.

6/6/16:
Fellow Enduro Rider Zero'd his last check today:
Always tough to notify the enduro family that a long time member passed today. Norm Berquist lost his battle to cancer today. Norm was an old school rider that loved the tough stuff and brought up his son's David and Larry in the motorcycle family. I had the great fortune of learning all kinds of cool little tips and tricks from Norm as he ran gas for Larry all over the Midwest. Norm was the type that would help anyone and everyone and many times helped the clubs when they needed an extra check crew member. Norm will be missed by the enduro community and our thoughts go out to his family.
As I get more details about the arrangements I'll post them up.
5/31/16:
Valley Trail Riders Bark Buster and Weed Whacker Cancelled:
From D14 Chairman Bill Smith:
Unfortunate news from Valley Trail Riders... After an awesome 6 year run of putting on the popular Bark Buster Enduro, the club has decided to cancel this year's event. The club's Weed Whacker Family Enduro is also off the schedule for 2016.

Due to some changes within the club, and manpower that is already spread thin, the club will be focusing efforts on hosting quality events for the HS series this year.

If you have an interest in giving back to the sport, please consider joining a club or volunteering to work an event. It's the ONLY way we're able to run the enduro series!

5/26/16:
Muddobbers M/C Family Enduro Information:
From the Club:
Wanted to let everyone know how our June 25th Family Enduro is coming along.

This year for the first time we will run two completely different loops, the first loop will 15 miles long, and it will be run at 12 mph and will end at Bridge. The second Loop will go to the south and will be 17 to 18 miles long, this loop will be run at 18mph.

For the riders from our Enduro last year, we have built 11 bridges over the creeks that we a mess and a bottleneck will be not be a problem this year.
Ohio Woods Riders' Family Enduro / Day Trail Ride Flyer:
Bikes for sale:
My 2015 KTM 350XC-F is still for sale. Email me for details
General FYI about scoring and protest period:
This season I've received more than the usual amount of communications about a riders score being wrong long after the event is over. While most cases the scores did have issues it is long past the protest period that is held at the event. Per the AMA rules once the protest period is over the results are final. What this means is it's the riders responsibility to stay and make sure your score is correct, not bail to get home early and then call, txt, email two days later that you score was wrong and it should be fixed. Yes I know everyone has a long drive and sometimes you just have to leave so if that is the case have a buddy check for you. While it's no fun for you to have a messed up score it's no fun for a rider to think he got X place at the event then when points are posted he got X. And truth be told it's no fun for the Directors of each series to be in the middle of that. So please stay or have your score checked, especially if you are a point's chaser and want the correct score / points.
Ryan and Alex Sponsors