Site Sponsors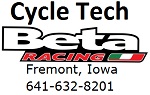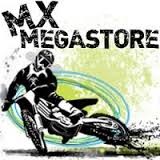 Want to support or advertise on MidwestEnduros.com?
Email me for info
District 17 Top Ten Challenge Sponsor
YOUR LOGO HERE
Protect Your Rights

Do you want to support MidwestEnduros.com click the link below
Enduro Dates for 2017
Updated: 9/18/2017
Note information:
NE
National Enduro
TK
Time Keeping Event
LN
Lights Needed
CC
Closed Course

= multi-lap event
NL
No lights needed
SA
Spark Arrestor needed
RS
Restart Event = No time keeping
SC
Sound Check 96db and below
These Notes are to the best of my knowledge, always check with the clubs before heading there.
Clubs if I have things listed wrong please let me know.
Michigan & Indiana Family Enduro Series

Date
Club Name
Event Name
Location
Notes
Flyers
April 22, 2017

Grand Kankakee Trail Riders

Sand Booger
Roselawn, IN
NL, TK
Posted
April 30, 2017
Family Enduro Series Inc
TBD
TBD
NL, TK
June 11, 2017

Sandstormers ORV Group

Mini Loose Moose
Marquette, MI
NL, TK
June 24, 2017

Muddobbers M/C

Matthews Family Enduro
Matthews, IN
NL, TK
Posted
August 19, 2017

Hardcore Jesus Freaks

Grapevine Family Enduro
Lawton, MI
NL, TK
July 29, 2017

Lansing MC

Pine Cone
Moorestown, MI
NL, TK
September 9, 2017

Treaty City M/C

Treaty City Family Enduro
Greenville, OH
NL, TK
October 21, 2017
Family Enduro Series Inc
Fife Lake Family Enduro
Fife Lake, MI
NL, TK
Posted
November 4, 2017

Riders M/C

Turkey Gobler
Goshen, IN
NL, TK
Posted
Number of Throw Outs Family Enduros: 3 - Minimum of 5 events to be eligible for year-end awards

District 14

Date
Club Name
Event Name
Location
Notes
Flyers
April 23, 2017

Grand Kankakee Trail Riders

Sand Goblin Enduro
Roselawn, IN
LN, RS
Posted
June 10, 2017

Sandstormers ORV Group

Loose Moose Enduro
Marquette, MI
NL, RS
July 16, 2017

Knuckle Buster Enduro Riders

Knuckle Buster
Greenville, MI
TK, LN, SA
Canceled
July 30, 2017

Lansing MC

Jack Pine Enduro
Moorestown, MI
NL, RS
August 13, 2017
Hill and Gully Riders
Summer Bummer
Roselawn, IN
LN, RS
Posted
August 20, 2017

Muddobbers M/C

Covered Bridge Enduro
Matthews, IN
NL, RS
September 17, 2017
Lakeshore Singletrack Riders
Twin Lake Enduro
Twin Lakes, MI
?
Canceled
November 5, 2017

Riders M/C

Turkey Creek Enduro
Goshen, IN
LN, RS, SA, SC
Posted
November 12, 2017

Treaty City M/C

Peace Pipe Enduro
Greenville, OH
TK, LN
Posted
Number of Throw Outs: 2 for series, 1 for Grand Champion Award

District 16

Date
Club Name
Event Name
Location
Notes
Flyers
April 23, 2017

Grand Kankakee Trail Riders

Sand Goblin Enduro
Roselawn, IN
LN, RS
Posted
June 10, 2017

Sandstormers ORV Group

Loose Moose Enduro
Marquette, MI
NL, RS
June 18, 2017

Norsemen M/C

Little Jack Pine Enduro
Mora, MN
NL, SA, SC
Canceled
July 29, 2017

Forest City Riders MC

Nuclear Sprint Enduro
Byron, IL
NL, RS, CC
Posted
August 12, 2017
Hill and Gully Riders
Mini Summer Bummer
Roselawn, IN
NL, RS, CC
Posted
August 13, 2017
Hill and Gully Riders
Summer Bummer Enduro
Roselawn, IN
LN, RS
August 20, 2017

Straight Arrows Enduro Riders

Moose Enduro
Duquette, MN
NL, RS, SA, SC
September 24, 2017

WFO Promotions

Silver Dollar Shootout
Geneseo, IL
LN, RS
Posted
October 1, 2017

SE WI Enduro Riders

Cranberry Bog Enduro
Adams, WI
NL, RS, CC
Canceled
November 12, 2017

Forest City Riders MC

Bill Maxey Black Hawk Trail Enduro
Leaf River, IL
NL, RS, CC
2018 Points
Number of Throw Outs: 2

District 17

Date
Club Name
Event Name
Location
Notes
Flyers
April 23, 2017

Grand Kankakee Trail Riders

Sand Goblin Enduro
Roselawn, IN
LN, RS
Posted
July 29, 2017

Forest City Riders MC

Nuclear Sprint Enduro
Byron, IL
NL, RS, CC
Posted
August 12, 2017
Hill and Gully Riders
Little Summer Bummer Enduro
Roselawn, IN
NL, RS, CC
Posted
August 13, 2017
Hill and Gully Riders
Summer Bummer Enduro
Roselawn, IN
LN, RS
August 20, 2017

Muddobbers M/C

Covered Bridge Enduro
Matthews, IN
NE, NL, RS, SC
September 17, 2017

Missouri Mudders

Leadbelt Enduro
Park Hills, MO
NE, NL, SA, SC
September 24, 2017

WFO Promotions

Silver Dollar Shootout
Geneseo, IL
LN, RS
Posted
October 1, 2017

SE WI Enduro Riders

Cranberry Bog Enduro
Adams, WI
NL, RS, CC
Canceled
October 15, 2017

Cahokia Creek Dirt Riders

Big Red Enduro
White City, IL
LN, RS
Posted
November 5, 2017

Riders M/C

Turkey Creek Enduro
Goshen, IN
LN, RS, SA, SC
November 12, 2017

Forest City Riders MC

Bill Maxey Black Hawk Trail Enduro
Leaf River, IL
NL, RS, CC
Posted
Number of Throw Outs: 2

IERA

Date
Club Name
Event Name
Location
Notes
Flyers
June 18, 2017

Norsemen M/C

Little Jack Pine Enduro
Mora, MN
NL, RS, SA, SC

Canceled

August 12, 2017

Central Iowa Enduro Riders

Gnarly Hills Enduro
Dayton, IA
NL, RS
Posted
August 13, 2017

Central Iowa Enduro Riders

Gnarly Hills Enduro
Dayton, IA
NL, RS
August 20, 2017

Straight Arrows Enduro Riders

Moose Enduro
Duquette, MN
NL, RS, SA, SC
September 24, 2017

WFO Promotions

Silver Dollar Shootout
Geneseo, IL
LN, RS
Posted
October 1, 2017

CC Riders

Rolling Hills Enduro
Bartlet, IA
LN, RS
November 12, 2017

Forest City Riders MC

Bill Maxey Black Hawk Trail Enduro
Leaf River, IL
NL, RS, CC
Posted
Number of Throw Outs: 2

District 23

Date
Club Name
Event Name
Location
Notes
Flyers

May 6, 2017

Norsemen M/C

Cambridge Sprint
Cambridge, MN
NL, SA, SC

May 7, 2017

NL, SA, SC
June 3, 2017
River Valley Enduro Riders
Horned Owl Enduro
Huntersville, MN
Kids Enduro
June 4, 2017
NL, SA, SC
June 17, 2017

Norsemen M/C

Little Jack Pine Enduro
Mora, MN
Kids Enduro
Canceled
June 18, 2017
NL, SA, SC
July 29, 2017

Paul Bunyan Forest Riders

Akeley, MN
Kids Enduro
July 30, 2017
NL, SA, SC
August 12, 2017

Central Iowa Enduro Riders

Gnarly Hills Enduro
Dayton, IA
NL, RS
August 13, 2017

Central Iowa Enduro Riders

Gnarly Hills Enduro
Dayton, IA
NL, RS
August 19, 2017

Straight Arrows Enduro Riders

Moose Enduro
Duquette, MN
Kids Enduro
August 20, 2017
NL, SA, SC
Number of Throw Outs: 1

Appalachian Championship Enduro Series

Date
Club Name
Event Name
Location
Notes
Flyers
March 26, 2017

Chillicothe Enduro Riders

Art Mitchell Memorial Enduro
Chillicothe, OH
TK
April 9, 2017

Appalachian Dirt Riders

Little Raccoon Classic
Wellston, OH
RS
June 18, 2017
LODI
Lost In Lodi / Sox Brookhart Mem.
Shade, OH
TK
July 16, 2017

Hocking Valley M/C

Jake-Tom Enduro
Logan Ohio
RS
August 13, 2017
Ohio Valley Trail Riders
Lumberjack 100 Enduro
Bergholz, OH
RS
August 20, 2017

Muddobbers M/C

58th Enduro
Upland, IN
NE, NL, RS
August 27, 2017
Ohio Woods Riders
Grass Man Enduro
Chandlersville, OH
NL, SA, SC
September 3, 2017

Athens Motorcycle Club

The Milk Run Enduro
Athens, OH
TK
September 24, 2017

Enduro Riders Association

Little Burr Enduro
MacArthur, OH
RS
Cancelled
November 12, 2017

Treaty City M/C

Peace Pipe Enduro
Greenville, OH
TK
Posted
Number of Throw Outs: 1
Archived 2005 Schedule Archived 2006 Schedule Archived 2007 Schedule
Archived 2008 Schedule Archived 2009 Schedule Archived 2010 Schedule
Archived 2011 Schedule Archived 2012 Schedule Archived 2013 Schedule
Archived 2014 Schedule Archived 2015 Schedule Archived 2016 Schedule